Residential Remodel
Interior & Exterior
Garage & Room Addition
Top to Bottom Whole House Renovation
Rundown Country Cabin to Fabulous Farmhouse Homestead.
This little farmhouse needed so much more than a facelift. We expanded the footprint, updated the drab, tired exterior and gave the whole house a fresh, like-new feel.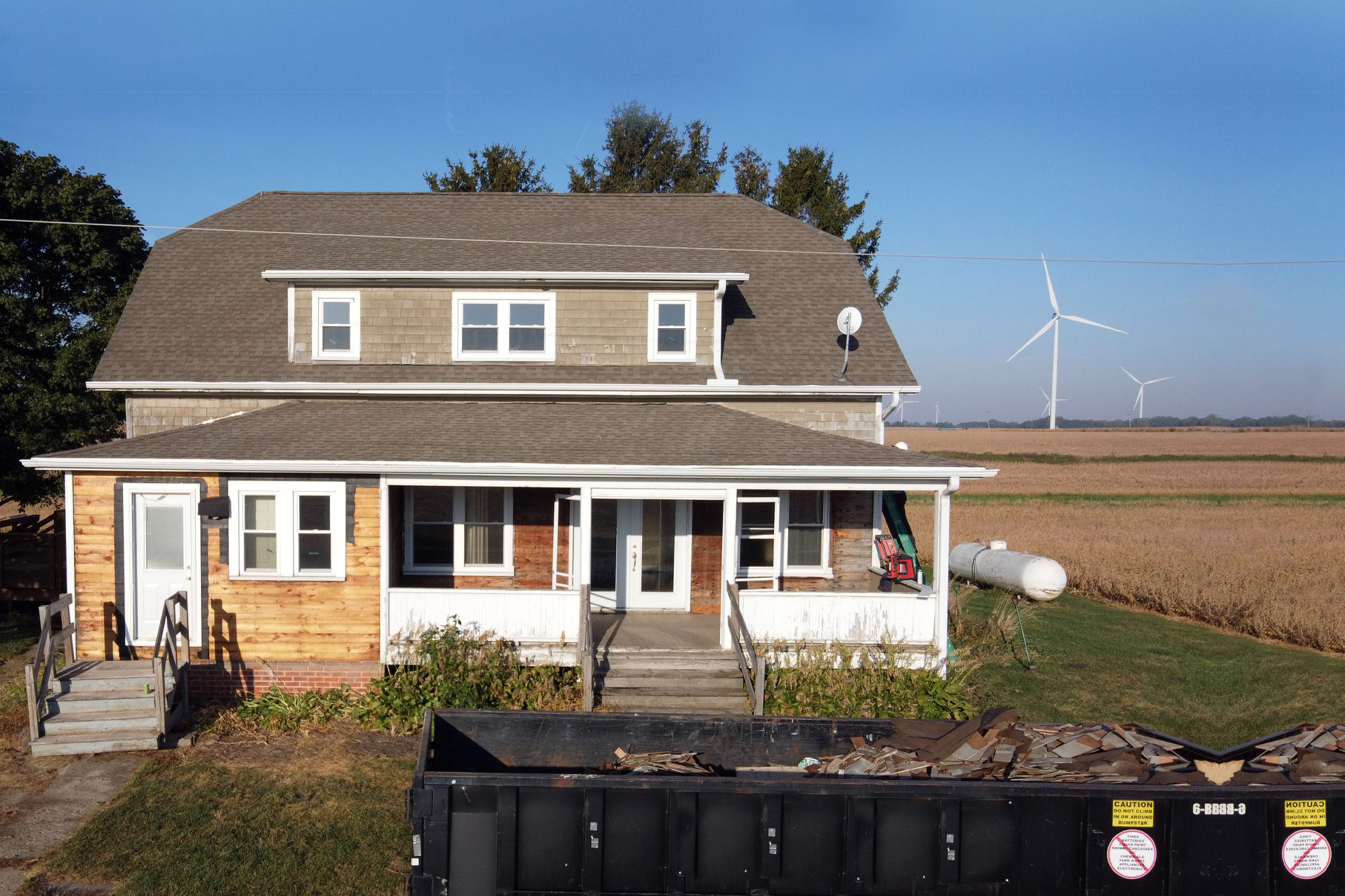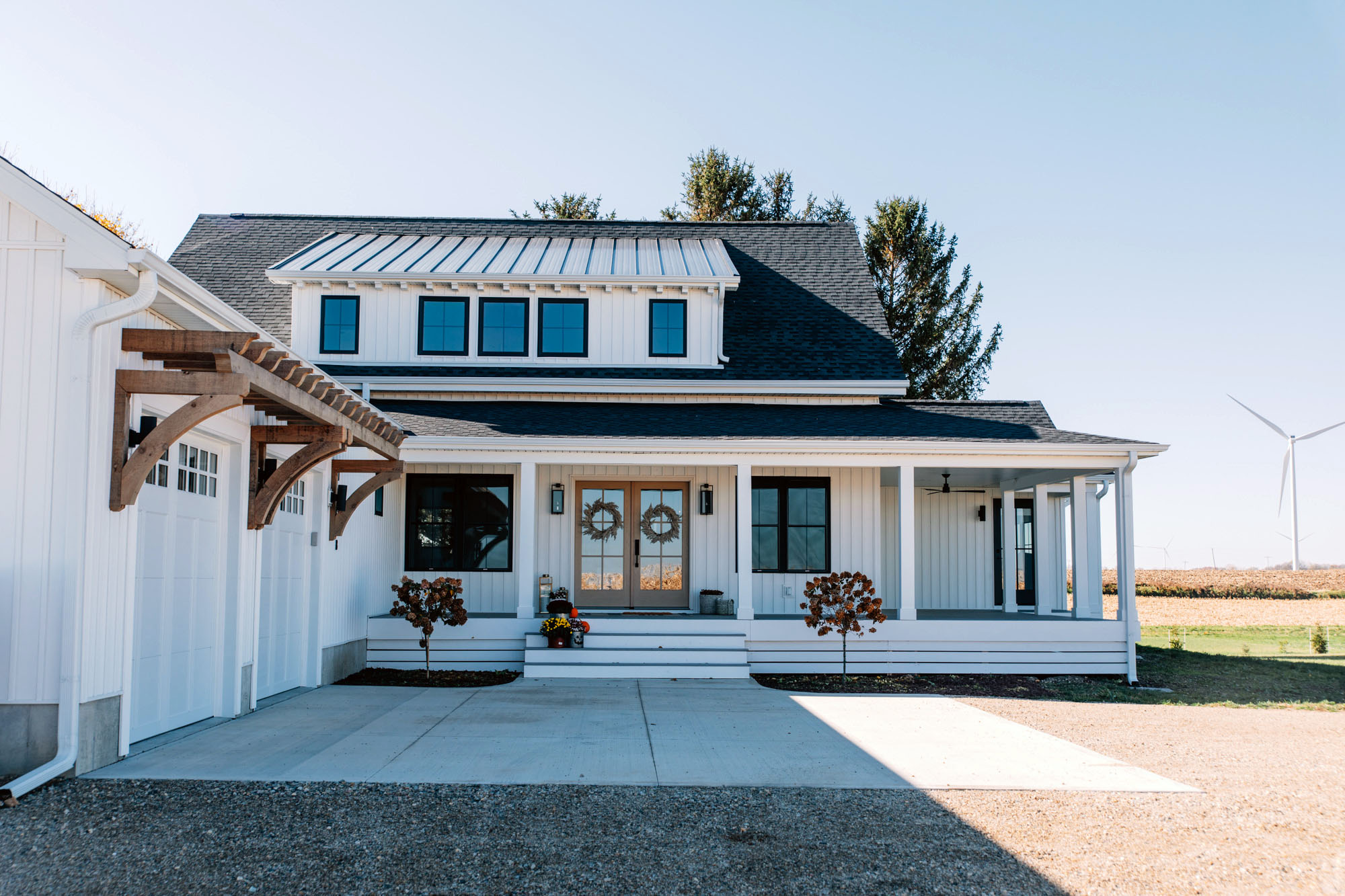 Tara — "When this home came up for sale, we knew we had to go check it out.  When we pulled up I immediately caught the vision... working with Baldovin solidified that vision... it was cool to see it just come to life."
We opened this kitchen up to be functional, light-filled and beautiful. This transitional farmhouse style incorporates modern design touches with warm tones and elegant details. Gold fixtures, open shelving and an arched doorway give this space just the right amount of flair to make it fresh without being overwhelming.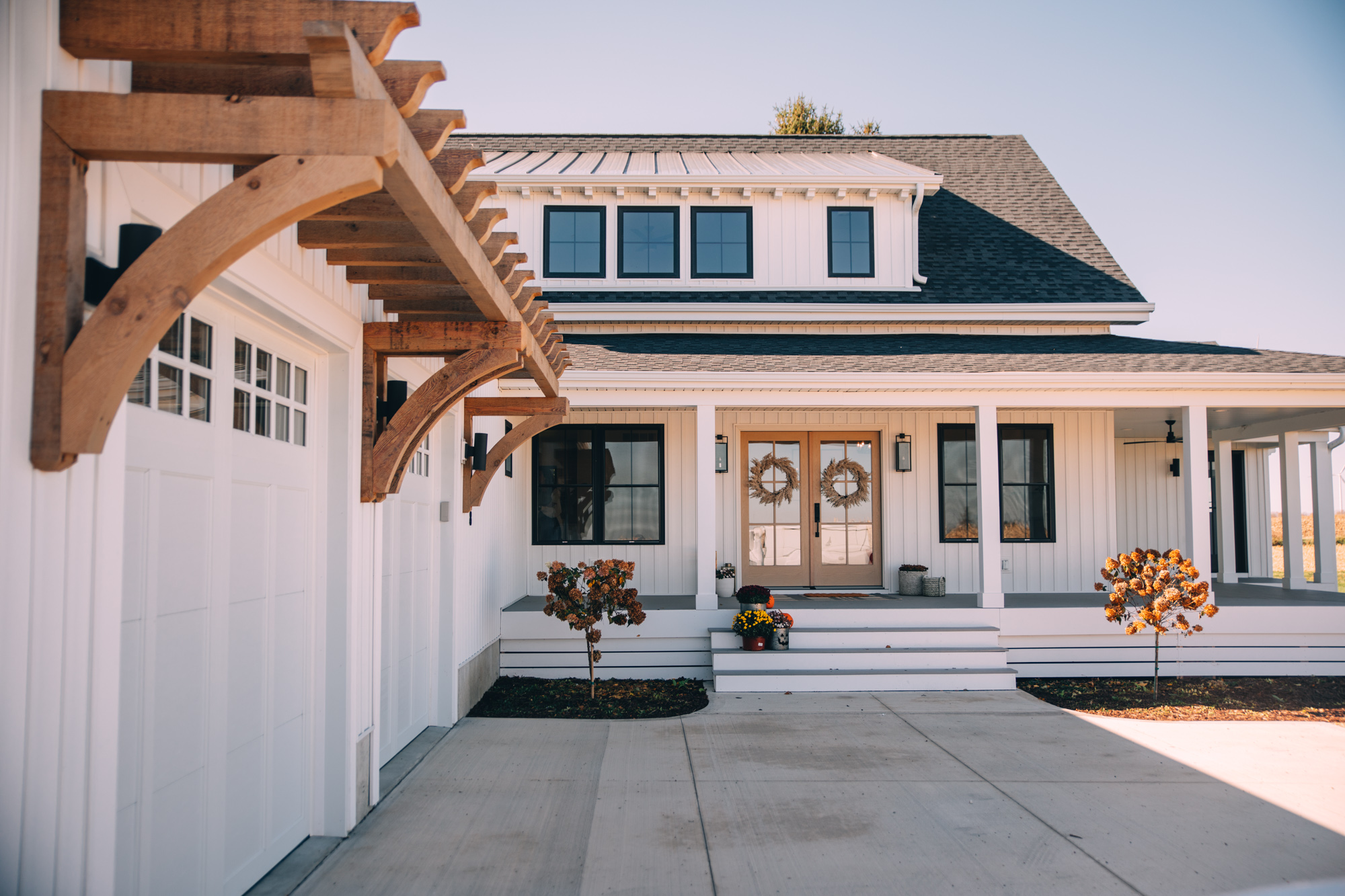 The complete exterior makeover, the new wrap around porch, and the addition of a master suite, breakfast nook, and garage make this remodel feel like a brand-new build.
The entry was completely transformed to create an open, warm, inviting space to facilitate entertaining friends and family.
Functional spaces can be practical AND beautiful. The butcher block counter tops, mudroom lockers and herringbone tile bring warm, earthy tones and texture to what would typically remain plain and functional areas. We love the white, black and gold theme used throughout this home.
These bathrooms take advantage of the natural light and enhance it with warm stylish vanities, modern lighting, beautiful wallpaper and bright natural tones in the shower, bath and vanity areas.